About Kato Dental Clinic's One Day Ceramics
There are three reasons why one day treatment with Ceramics is chosen.
One day treatment Work-Flow
Comparison with conventional method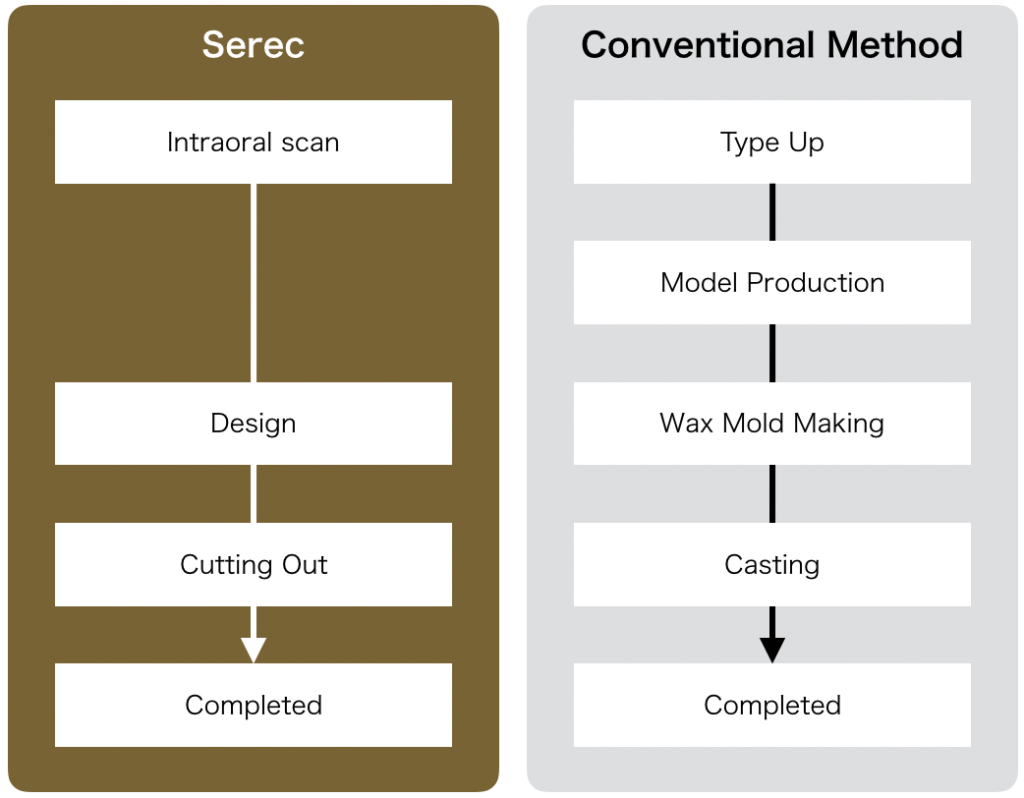 Cosmetic dental treatment with all ceramic
Trusted Procera All-Ceramic Cosmetic Dental Treatment
Treatment method
In the case of the implant prosthetic superstructure at the site where aesthetic is required or in the case of natural dental prosthesis, it is treated with a procera all ceramic crown or bridge. The superstructure of the entire jaw implant is aesthetically treated using Procera system, Ceramic with Cobalt Chrome Frame and Zirconia. For the treatment of front teeth including implants, we strongly recommend Procera All Ceramic or Procera Zirconia System Treatment (Nobel Biocare Japan) of dentistry with excellent pre-diagnosis and aesthetic design.


Nobel Biocare Japan Nobel Biocare Japan Co., Ltd.

Adapted to anyone
It is most suitable for those who are concerned with the color and shape of teeth, those who are dark between the overlapped crowns and gums, those who are suffering from metal allergy, those who are concerned about teeth and can't laugh naturally. You want to clean your teeth before you go on to college, get a job, get married, and have a reunion after a long absence. You can solve such troubles at Kato Dental Clinic's all ceramic. All ceramic with white translucency will surely shine your smile.
Case
Case 1 Ceramic inlay (ceramic filling)
The patient hoped that the silver filler should be whitened, treated with a ceramic inlay.


Case 2 Procera All Ceramic Crown
The patient wanted to clean the front teeth and visited, prosthodontic treatment with a procera all ceramic crown was performed.


Case 3
Hoping for treatment of opposite occlusion and visit. We suggested orthodontic treatment of full mouth, but improved occlusion by procera all ceramic prosthetic treatment in relation to time saving.


All metal restorations on the lower jaw were replaced with ceramics and metal free was realized. Worried about metal allergy may have been alleviated.



Those who wish to consult please visit us after making a reservation by telephone